News
Bible & Archeology Session in Jordan

7 march 2018
Guided by professors from Domuni Universitas and the Ecole biblique et archéologique française of Jerusalem, come and discover a fascinating land, the kingdom of the Ammonites, Moabites, Akkadians, Assyrians, Babylonians, Persians, Nabataeans, Macedonians, Romans, Greeks, Byzantines, Crusaders, Ottomans, English, and finally Jordanians!
A biblical land, it was the land of Moses, Elijah, the martyrdom of Saint John the Baptist, the baptism of Jesus… Jordan, today, is still part of the "Holy Land" for Jews and Christians.
To apply, please send and an email to session@domuni.eu.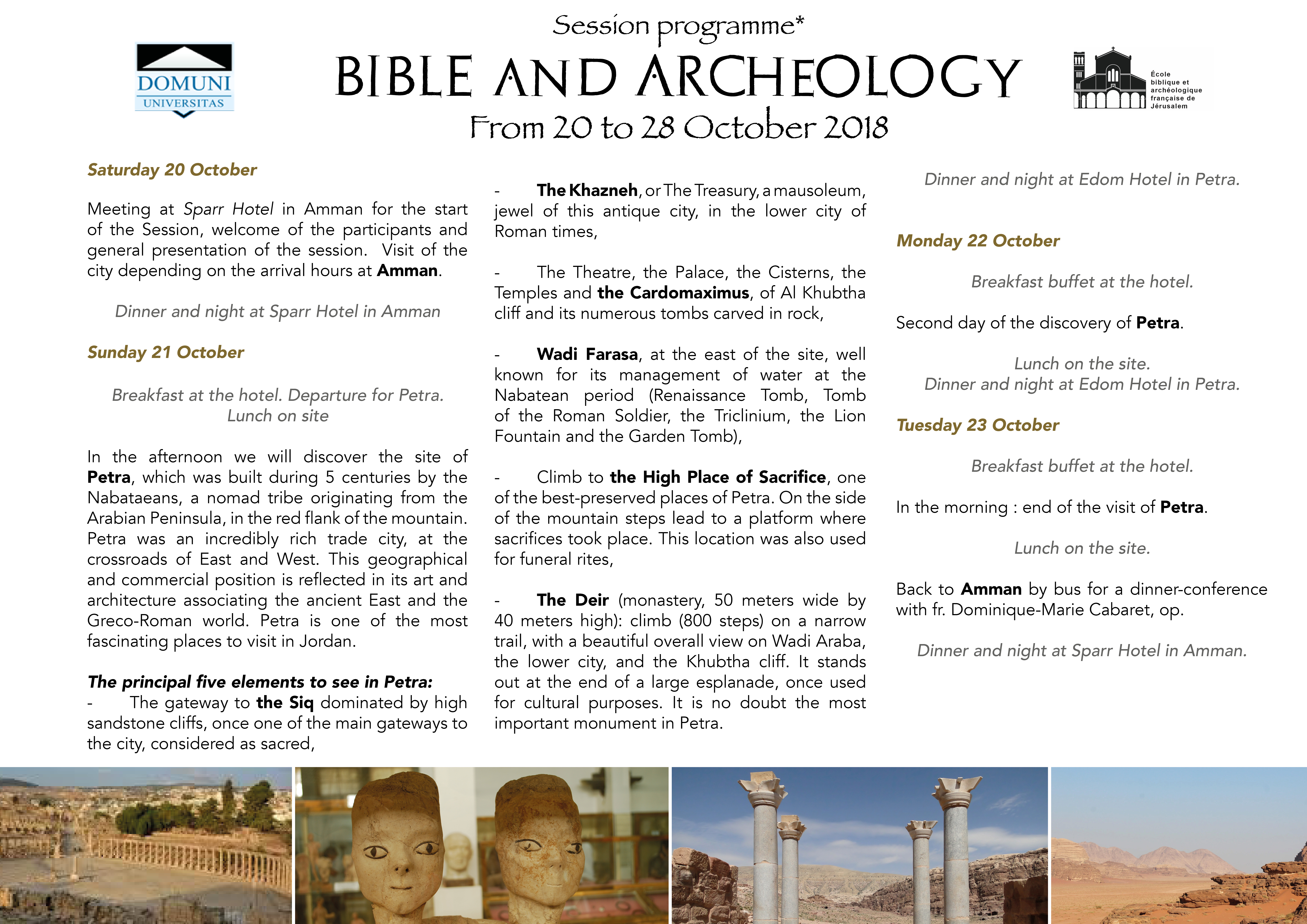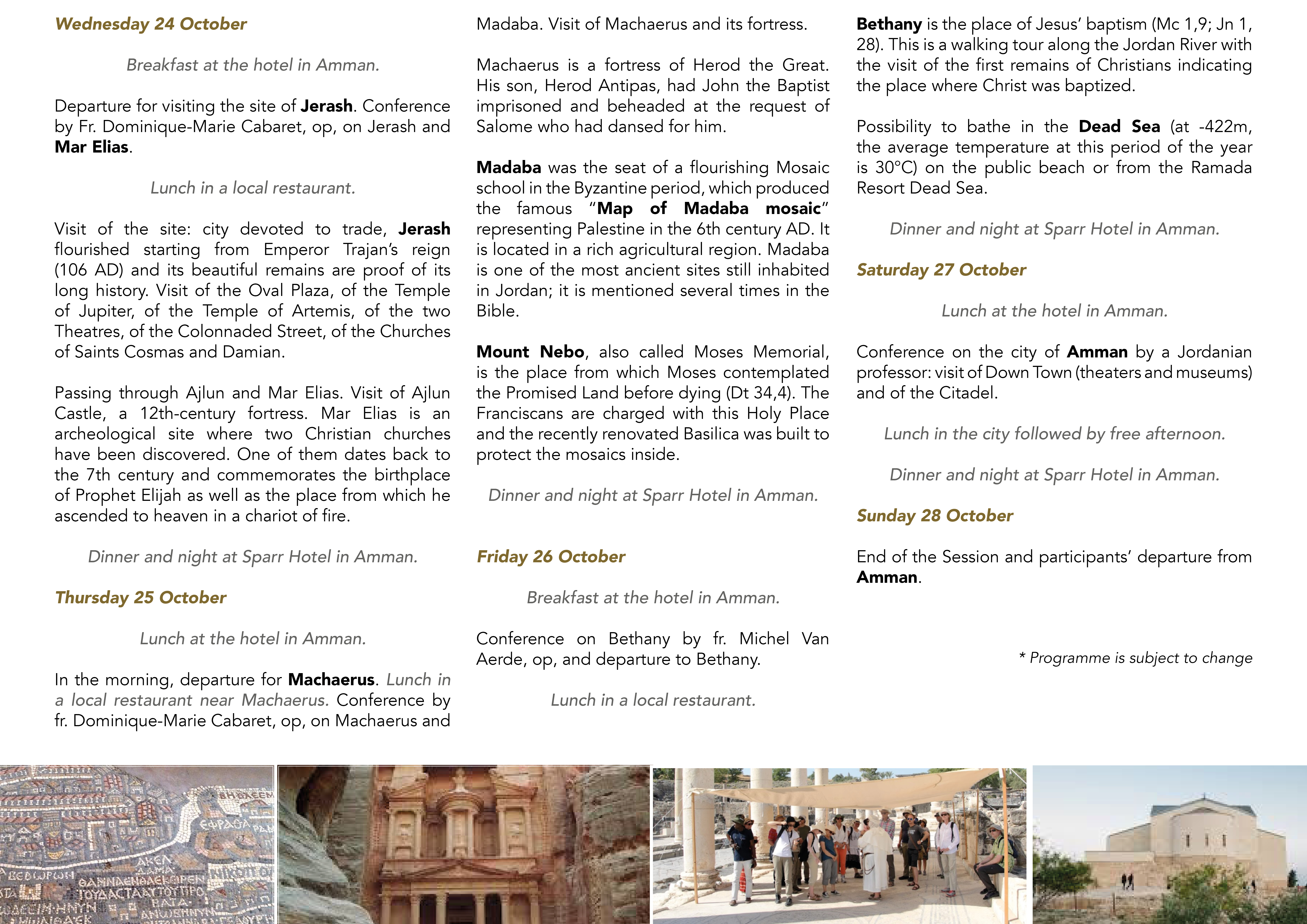 ---
---