Oliver Barrett
Nothern Ireland

I started looking for a master's course that allowed me to work and study at the same time.
After searching, I eventually discovered Domuni and got accepted to study for a master's in Theology.
It took a lot of courage to go back to studying but it is a decision I have not regretted for one minute. Domuni has afforded me the opportunity deepen my understanding of the faith without having to attend lectures in person.
I have found the course material to be enlightening and nourishing. My study skills have improved a great deal and I have grown in confidence since starting the course.

BR JOHANNÉS SANGREN
Br Johannés Sangren is a student in theology and he lives in Bangladesh. Watch his testimonial online by clicking here.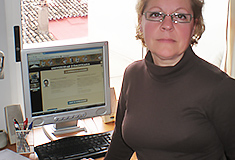 Susana García,
Valencia (Spain)

I would summarize my personal view by taking as my own some words that I have read in Pope Francis' last Apostolic Exhortation, chapter III, titled 'The proclamation of the Gospel': 'When someone is a believer doesn't go wrong, even if he or she can not find the right words to explain that faith.
After finishing this subject, both the lessons and the reading of the book, with almost thirty years in the Neocatechumenal Way and very little experience in religious studies, I think that the Fundamental Theology, as the name suggests, offers these words that any believer sometimes needs in order to be capable to proclaim and announce. It is somehow to discover that there are appropriate words to explain the Mystery of Revelation, though there are always some areas of this Mystery which belong to each one's personal experience as it always has been throughout the centuries.

Mike Francioso
USA

Active in the church as lector, catechist & Legion of Mary.
Master's in theology year 1 & year 2 classes complete.
The online experience with Domuni has been very rewarding and convenient.
The tutors are very responsive and active.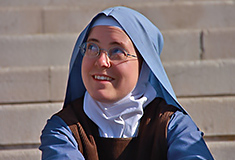 Sister Marie Elisabeth,
South of France

Courses, personal work, everything is extremely enriching. Althought there is a lot of real work involved; there is above all great joy in this study. It is the joy of understanding your faith, being capable to put into suitable words life giving experiences, and being equipped with the tools you need to go deeper into the Word of God.
I am really pleased at what Domuni offers, and teachers' tutorial work. They even seem to compete at dedication to their duties! My superiors, as far as I can see, are very happy for the election they made and this formation will be the first, but surely not the last.

Thank you for this wonderful mission of Domuni! It is infinitely valuable for me, for us, for the Church.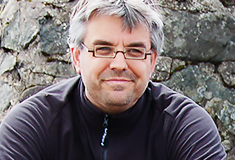 Geert De Cubber,
Evergem (Belgium)

After my formation as a Deacon, I wanted to go on a more systematic way, at my own pace, on a distance learning program. Domuni was a very attractive method for me from the beginning. Only Language restrained me. French is not my mother tongue, but the Studies Director has assured me that this is not a mainly linguistic learning. This has encouraged me to go and draw up my thoughts.

---
---