4 teaching languages across 5 continents
On a local level
An examination centre near you! Students in all countries of the world can take their exams in a local centre in order to validate their studies.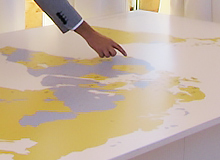 All over the World
Thanks to the presence of the Dominican community and the examination centres all around the world, Domuni University is close to its students.
Local departments
Progressively, Domuni University is creating departments on a local level that liaise with students on the different continents and communicate information adapted to each country's university system. (Inscriptions, local qualifications, validation of prior learning)
The DAF
A first department opened its doors in Africa in 2011: the DAF, Department of Africa
• The DAF supervises the organisation of studies from inscriptions across the African continent
• On request, the DAF can organise local tutorial sessions.

---
---