News
Improving living standards in Nigeria through human development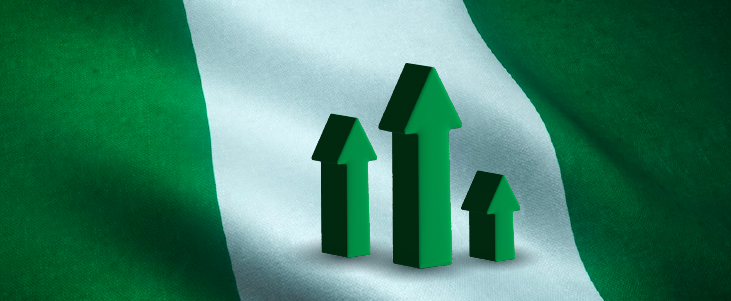 5 october 2022
Improving living standards in Nigeria through human development
Cyril Emeka Ejike
Department of Philosophy
Nnamdi Azikiwe University, Awka,
Anambra State, Nigeria.
Gross National Product (GDP) or Gross National Income (GNI) computation upon which the measurement of per capita income in Nigeria is predicated does not disclose how national income is distributed among the population, and neither does it factor in deficiencies in basic necessities of life that are not determined by the purchasing power of individual incomes. Therefore, income per capita figures are not a true measure of the standard of living in Nigeria. Against this background, I contend that rather than relying on the conventional income per capita estimates to measure living standards, Nigeria government should focus on providing adequately essential ingredients of human development such as good health care, quality education, housing, and healthy environment. This is because they are indispensable for the building of human capabilities and realization of human potentialities which are central to improvement in living standards. I conclude therefore that building human capabilities through investment in health care, education, and basic infrastructures are of central importance in the improvement of living standards in Nigeria.
Introduction
The per capita income figures are widely employed to measure the rate of poverty and the standard of living of nations as well as their relative standing. This method of gauging well-being presumes that an increase in income per capital translates into an improvement in the general welfare or well-being of the populace. But the Gross National Income (GNI) or the Gross Domestic Product (GDP) estimates upon which the measurement of income per capita is predicated do not show how national income is distributed among the population. The computation of the GNI or GDP only considers and factors in total earnings or incomes of individuals, firms, and governments emanating from the production of goods and services. Moreover, the conventional measurement of living standards in terms of GNI per capita is inadequate to estimate changes in living standards since it does not factor in aspects of well-being that are not determined by the purchasing power of private incomes [Crafts 1997: 229].
For instance, an individual cannot boost of having a decent standard of living when his income can sustain him materially, whereas he lacks access to good health care, good housing, healthy environment, quality education, and so forth. Thus, income per capita figures are not a true measure of living standards. In Nigeria, where the existing socio-political institutions and structures are arranged in such a way that national income is concentrated in the hands of the privileged few and thus is not widely and equitably distributed, the GNI per capita estimates have proved to be narrow and inadequate for gauging living standards. For example, the GNI per capita in Nigeria in 2000 was 2,378 dollars [UNDP 2016: 3], whereas the figures rose to 5,231 dollars at Purchasing Power Parity (PPP) in 2017 [UNDP 2018: 24]. Despite the significant increase in per capita income between 2000 and 2017, the proportion of the Nigeria's population truly living in abject poverty increases yearly. Little wonder Nigeria became the poverty capital of the world in 2018 with 86.9 million people living below the international poverty level of $1.90 in PPP terms a day [Brookings Institution, as quoted in Okagba 2019: para. 1]. Regrettably, the number was increased dramatically to 91.16 million in 2019 [World Poverty Clock, as quoted in Okagba 2019: para. 2]. When deficiency in other necessities of life that enhance well-being is taken into account such as lack of access to good health care, good food and safe drinking water, good and affordable housing, healthy environment, and quality education, the actual proportion of the Nigeria's population who cannot afford the bare essentials for a minimum standard of living far exceeds the above figures. This is also true when consider the fact that income per capita estimates do not disclose how national income is distributed among the populace. Thus, the extent of deprivation in well-being in Nigeria is enormous. Against this background, this paper attempts to propose the development and enhancements of humans as a basis for achieving overall improvements in the well-being. To this end, I will first conceptualize the standard of living. Second, I will discuss human development as a concept and a theory on which our argument for human development is built. Thereafter, I will delve into basic dimensions of human development and the Nigerian experience. Finally, I will show how human development enhances living standards and draw a conclusion.
Read the full article
here
.
ABOUT THE ARTICLE
The article is published in the Journal JOCAP n° 3 under the title "Politics, Afropolitanism, and Human Development" .
JOCAP (Journal of Contemporary African Philosophy) is the journal of Domuni University and is interested in contributions that specifically link philosophy to the contemporary needs of Africa (from philosophy) as well as contributions that are imaginative in their attempt at shaping African philosophical discourse beyond affirmations of its existence.
Apply for the Master in Human Rights
If you are interested in human rights, Domuni Universitas offers students the opportunity to acquire solid knowledge and skills in the field of law and humanities (history, politics, theology, philosophy, sociology, etc.).
You can register for our program in Master Human Rights here and study online, at a distance and at your own pace. You can start your studies at any time: you can register for courses at any time of the year, regardless of the academic calendar.
---
---