Study on your smartphone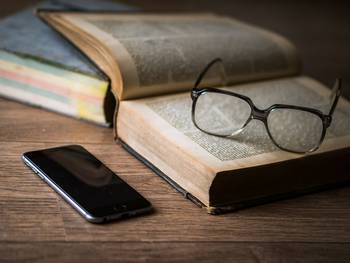 19 juin 2017
6 commentaires
Using a smartphone is more and more common and helpful. Therefore, we made Domuni websites smartphone responsive.
The public website www.domuni.eu is now responsive, which means that the content adapts to the screen size. You can also access the e-learning platform www.moodle.domuni.eu on your smartphone. The responsive application moodle mobile will allow you to study on your smartphone anywhere, anytime.
Do not « waste your time » ever again
Domuni provides a total flexibility for distance learning, and much more:
Enrolment at any time
Starting your studies whenever you want
Studying at your own pace, depending on your demands and availabilities
Studying at home, without being isolated
It is now possible for you to study at any moment, whenever you get a moment because one of your collaborators is late, when you are in public transports…
It is indeed easier to carry your smartphone in your pocket rather than your laptop in your bag.
Study Theology or Religious Studies
With the greatest ease, you can now study topics like Theology or Religious Studies that were once reserved to a privileged minority. First, it is possible to validate these studies with recognized diplomas and State or canonical diplomas. Second, it might as well be possible to enrol in studies for certificates of Theology or for History short courses.
 
---
Le plus ancien »
---